Table Saw Dovetail Jig
Cut through dovetails on the table saw? You bet. It's quick, easy, and accurate.
A table saw isn't the first tool you think of when it comes to cutting through dovetails. Okay, maybe it's not a tool you think of using at all. So it might surprise you to learn that you can use your table saw to make perfect-fitting through dovetails. All you need is a simple shop-built jig and a saw blade ground to leave perfectly angled corners. Best of all, this technique results in through dovetails with that distinct, "hand-cut" look. The jig is similar to a crosscut sled but the fence is adjustable to allow for cutting both the pins and tails. Besides the jig, you'll also need a special saw blade for your table saw.
What you get:
9 pages of step-by-step instructions
40 full-color photos, illustrations and exploded views
Complete step-by-step instructions for using the jig
Retail sources for hardware and supplies
Standard Version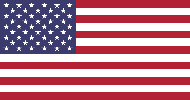 Learn more about our standard plans
Table Saw Dovetail Jig Plan
SN10846…$9.95
Metric Version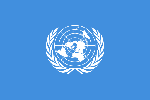 Learn more about our metric plans
No metric version of this plan is currently available.
Note: After your purchase, you will receive an email with instructions for logging in to download the plan.
Similar Woodsmith Plans
---