Shop-Made Beam Compass
Aluminum and figured wood come together in this practical layout tool you can build in a weekend.
When it comes to laying out large arcs and circles for a project, nothing beats a beam compass. The beauty of this tool is you're not limited by the distance between points as you would be with a standard compass. For larger circles, you just use a longer beam. For the beam compass shown here, anodized aluminum gives it a unique look and durability. And wood veneer adds the look and feel of an heirloom tool. After spending a little time in the shop, you'll have a handy tool you'll reach for often.
What you get:
5 pages of step-by-step instructions
27 full-color photos, illustrations and exploded views
Shop-tested tips and techniques
Cutting diagram
Retail sources for hardware and supplies
Standard Version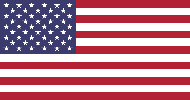 Learn more about our standard plans
Shop-Made Beam Compass Plan
SN09730…$7.95
Metric Version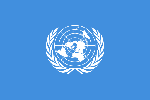 Learn more about our metric plans
No metric version of this plan is currently available.
Note: After your purchase, you will receive an email with instructions for logging in to download the plan.
Similar Woodsmith Plans
---