Mobile Miter Saw Station
With this portable saw station, your miter saw works even harder. It combines extension wings for long stock with a stop system for accurate repeat cuts.
To support long workpieces, a pair of extension wings attach to the ends of the station. For portability, these wings can be "tucked" away inside the case. And when stored, the wings provide built-in handles to make it easy to lift and move the miter saw. Most miter saws fences are too short making it hard to position long workpieces. So we added a pair of rails to extend the fences. We also added a stop system that slides in slots cut in the fence rails for dead-on, repeatable accuracy.
What you get:
8 pages of step-by-step instructions
38 full-color photos and illustrations and explosed views
Materials list and cutting diagram
Standard Version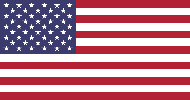 Learn more about our standard plans
Mobile Miter Saw Station Plan
SN01116…$7.95
Metric Version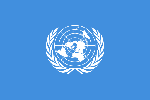 Learn more about our metric plans
No metric version of this plan is currently available.
Note: After your purchase, you will receive an email with instructions for logging in to download the plan.
Similar Woodsmith Plans
---