Torsion Box Workbench
Flat, stable, and strong — you get it all with this unique bench that stands up to any task.
A good bench really has some pretty stiff requirements if you think about it. For starters, it has to be stable so it doesn't wobble or scoot across the floor. And it needs to be flat so a workpiece — and your project — ends up straight and square. This workbench has all that and more. But it departs a little from traditional design. Instead of having a conventional, solid top, this benchtop is a torsion box. It consists of grid sandwiched between a plywood top and bottom. It's a proven construction method that's strong, yet easy and inexpensive to build. But the best thing is, this project brings with it all of the characteristics you want in a good workbench — low cost, strength, and stability.
What you get:
14 pages of step-by-step instructions
40 full-color photos, illustrations and exploded views
Cutting diagrams and materials list
Shop-tested tips ensure your success
Retail sources for hardware and supplies
A standard and metric version of this plan is available. Please select the version of this plan that you would like to purchase.
Standard Version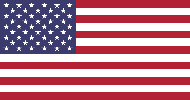 Learn more about our standard plans
Torsion Box Workbench Plan
SN11212…$15.95
Metric Version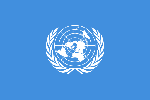 Learn more about our metric plans
Torsion Box Workbench Plan
SN11212M…$15.95
Note: After your purchase, you will receive an email with instructions for logging in to download the plan.
Similar Woodsmith Plans
---