Hand Plane
A simple design and a unique method of securing the blade makes building this plane an easy alternative to a traditional wood plane.
A lot of woodworkers have an incurable weakness when it comes to hand planes — especially wood planes. There's just something special about the look and "feel" of a wood-bodied plane. And, there's no tool as iconic in traditional woodworking. In the years past, wooden hand planes have been relatively unchanged. A wedge seats against the iron to hold the blade in the body while cutting. This requires a little work to get the angles and parts to fit together perfectly. Here, we've simplified the design, and utilize a straightforward method for holding the blade. This takes all of the guesswork out of the process. In fact, you can build an entire batch of these planes in just a few short hours.
What you get in the Hand Plane plan:
10 pages of step-by-step instructions
Over 40 full-color photos and illustrations and exploded views
Cutting diagram and materials list
Standard Version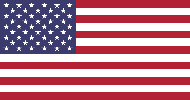 Learn more about our standard plans
Hand Plane Plan
WS23624…$9.95
Metric Version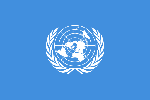 Learn more about our metric plans
No metric version of this plan is currently available.
Note: After your purchase, you will receive an email with instructions for logging in to download the plan.
Similar Woodsmith Plans
---