5 Shop-Made Clamps
Save money and solve unique clamping challenges by building your own clamps.
You don't have to be woodworking very long before you run into situations where ordinary bar clamps just won't get the job done. Woodworking catalogs feature a variety of specialty clamps, but it's hard to justify their price for occasional use. On the other hand, with just a few, small pieces of wood and some inexpensive hardware you can make your own special-purpose clamps. We've included plans for five styles: cam clamp, edging clamp, frame clamp, deep-reach clamp, and chair clamp.
What you get:
13 pages of step-by-step instructions
More than 30 full-color photos and illustrations
5 full-size patterns. Sources list
Standard Version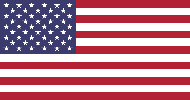 Learn more about our standard plans
5 Shop-Made Clamps Plan
SN13114…$9.95
Metric Version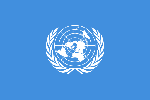 Learn more about our metric plans
No metric version of this plan is currently available.
Note: After your purchase, you will receive an email with instructions for logging in to download the plan.
Similar Woodsmith Plans
---