Band Saw Tune-Up
You can turn your band saw into an all-purpose, precision workhorse. All you need are some simple tools and a few minutes of time.
A well-tuned band saw can slice thin veneers, make intricate scroll cuts and even cut accurate joints. This article takes you step-by-step through the complete procedure to make sure you get the most out of this versatile tool. We'll show you how to align the wheels, check the tires, set the blade tension and adjust the tracking. Properly set guides and thrust bearings will keep the blade running straight and true, and squaring up the table to the blade insures square cuts.
What you get:
Unlimited access to this Video Plan — a full episode of the Woodsmith Shop TV Show!
4 pages of step-by-step instructions
14 full-color photos, illustration and exploded views
Shop-tested tips and techniques
Standard Version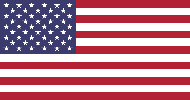 Learn more about our standard plans
Band Saw Tune-Up Plan
SN07612…$7.95
Metric Version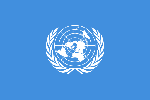 Learn more about our metric plans
No metric version of this plan is currently available.
Note: After your purchase, you will receive an email with instructions for logging in to download the plan.
Similar Woodsmith Plans
---