Smartphone Amplifier
This clever project boosts the sound coming from your smartphone. And all it takes is a little creative work at the band saw.
While the speakers on smartphones have improved over time, the sound coming from them doesn't project very well. However, with a little shop time, you can create an amplifier like this one. The unique design dramatically increases the volume coming from the speaker located on the bottom of the phone. A tapered opening in the top accepts most phone models, even with a case. Of course, if you're going to build a project, it's nice to hone some woodworking skills along the way. For this project, you'll spend some quality time working with your band saw.
What you get:
5 pages of step-by-step instructions
20 full-color photos and illustrations and exploded views
Cutting diagram and materials list
Full-size pattern for the curved parts
A standard and metric version of this plan is available. Please select the version of this plan that you would like to purchase.
Standard Version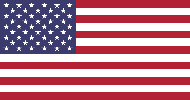 Learn more about our standard plans
Smartphone Amplifier Plan
WS23218…$7.95
Metric Version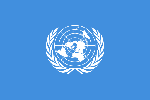 Learn more about our metric plans
Smartphone Amplifier Plan
WS23218M…$7.95
Note: After your purchase, you will receive an email with instructions for logging in to download the plan.
Similar Woodsmith Plans
---