Fold-Down Dovetail Jig Station
This folding, wall-mounted dovetail station is simple to build, but it sure makes setup and storage easy.
The station consists of three basic plywood parts: a wall bracket, a folding support, and the jig platform. The platform is attached to the wall bracket with a hinge block and continuous hinge. The folding support is also attached to the bracket with a hinge. You will need to make the platform long enough to accommodate your dovetail jig and still leave room for the router. A small hole provides clearance for the bit when resting on the top. After securely mounting the wall bracket, you can attach the rest of the parts. Finally, you can mount your dovetail jig and get to work.
What You Get:
1 page of step-by-step instructions
6 full-color photos, illustrations and exploded views
Standard Version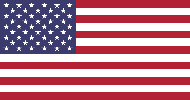 Learn more about our standard plans
Fold-Down Dovetail Jig Station Plan
SN11804…$0.00
Metric Version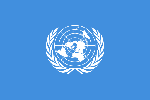 Learn more about our metric plans
No metric version of this plan is currently available.
Note: After your purchase, you will receive an email with instructions for logging in to download the plan.
Similar Woodsmith Plans
---