Folding Miter Saw Station
Give your miter saw the home it deserves on this versatile workstation. The folding wings make it easy to store when not in use.
A miter saw is handy for cutting long stock to length, but you need to have plenty of room on either side for the stock you're cutting. Then there's the problem of how to contain all of the sawdust that gets thrown about. The workstation you see here is designed to help with both of these problems. When extended, the folding wings are high enough to clear your workbench, router table, or other nearby worksurfaces. This means you can tuck the workstation just about anywhere along a wall. And when the wings aren't needed, they store neatly inside the cabinet. As for the issue of how to control the sawdust, most of the chips are thrown back into the overhead hood and funneled into a plastic container that's hidden underneath the workstation.
What you get
13 pages of step-by-step instructions
More than 40 full-color photos and illustrations
Tips and techniques from our shop for worry-free construction and assembly
Retail sources for hardware and supplies
Shop-tested guarantee from the editors of Woodsmith and ShopNotes magazines

A standard and metric version of this plan is available. Please select the version of this plan that you would like to purchase.
Standard Version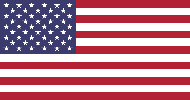 Learn more about our standard plans
Folding Miter Saw Station Plan
SN12720…$12.95
Metric Version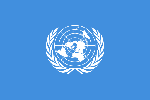 Learn more about our metric plans
Folding Miter Saw Station Plan
SN12720M…$12.95
Note: After your purchase, you will receive an email with instructions for logging in to download the plan.
Similar Woodsmith Plans
---