Folding Worktable
Designed with common materials, this portable work surface holds up under heavy loads.
Space in a shop is always at a premium, so we are always looking for ways to make better use of the space. That's where this table comes in. It's the perfect extra worksurface or tool stand. When the job is done, it folds flat (less than 6") and can be stored out of the way until it's needed again. Plus, it weighs just a bit over 15 pounds. But don't let the light weight fool you. This table can handle heavy loads. The secret might of this table is in the design. Both the tabletop and leg assemblies are "engineered" to evenly distribute and support a heavy load.
What you get:
8 pages of step-by-step instructions
23 full-color photos, illustrations and exploded views
Shop-tested tips ensure your success
Cutting diagram and materials list
A standard and metric version of this plan is available. Please select the version of this plan that you would like to purchase.
Standard Version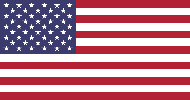 Learn more about our standard plans
Folding Worktable Plan
SN09836…$9.95
Metric Version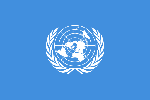 Learn more about our metric plans
Folding Worktable Plan
SN09836M…$9.95
Note: After your purchase, you will receive an email with instructions for logging in to download the plan.
Similar Woodsmith Plans
---