Assembly Table
This handy project combines a large, flat worksurface with flexible clamping options and extra storage.
When it comes time to assemble a project, the first thing you need is a large, flat worksurface to spread out the parts. Then you need clamps, glue, and other supplies close at hand. This assembly table easily meets those needs. The laminated top resists glue and accepts a wide range of clamps and hold-downs. The storage cabinet below holds necessities nearby but out of the way. In addition, this compact table features simple, rugged joinery and doesn't require a big investment in time or materials.
What you get:
10 pages of step-by-step instructions
More than 40 full-color photos and illustrations
Retail sources for hardware and supplies. Materials list. Cutting diagram
Shop-tested guarantee from Woodsmith magazine
Standard Version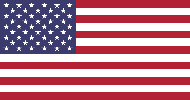 Learn more about our standard plans
Assembly Table Plan
SN12434…$9.95
Metric Version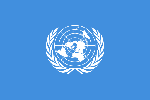 Learn more about our metric plans
No metric version of this plan is currently available.
Note: After your purchase, you will receive an email with instructions for logging in to download the plan.
Similar Woodsmith Plans
---