Flip-Top Tool Stand
Maximize your shop's floor space by mounting two tools to a mobile stand. Just roll it out of the way when the job is done.
Benchtop tools are great space savers, but they can still fill up a small shop in a hurry. That became clear to me one day when I realized I had more tools than I had benchtops to put them on. So after clearing a small space to do some drawing, I came up with this tool stand. It does double-duty by fl ipping its lid. What makes this stand different from most others is that you can mount a tool on both sides of the top. Then when you want to use a different tool, all you have to do is flip the top 180°.
What You Get:
2 pages of step-by-step instructions
14 full-color photos, illustrations and exploded views
Materials list and retail sources for hardware
Shop-tested guarantee from the editors of Woodsmith and ShopNotes magazines
Standard Version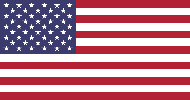 Learn more about our standard plans
Flip-Top Tool Stand Plan
WS11132…$7.95
Metric Version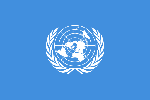 Learn more about our metric plans
No metric version of this plan is currently available.
Note: After your purchase, you will receive an email with instructions for logging in to download the plan.
Similar Woodsmith Plans
---