Multi-Wheel Sharpening Station
Get your tools sharp and keep them ready to use with this convenient, wall-mounted system.
Seasoned woodworkers know that one secret to clean, accurate cuts is working with sharp tools. But many sharpening systems can take a long time to set up. So keeping your tools sharp becomes a real chore. The sharpening station above solves that issue. It has multiple wheels that give you everything you need to go from coarse grinding to a mirror-like polish. And since it mounts to the wall, it's always ready to go. Construction is fairly straightforward and the electrical wiring is limited to simply adding a plug to the motor. The grinding and buffing wheels mount to an arbor that is made from off-the-shelf hardware components. There's no doubt that with a system like this you'll be more likely to keep your tools sharp. And the payback will be tools that are easier to use and better results on your projects.
What You Get:
12 pages of step-by-step instructions
More than 50 full-color photos, illustrations and exploded views
Detailed instruction for using the station
Cutting diagram, materials list, and retail sources for hardware and supplies
Standard Version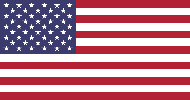 Learn more about our standard plans
Multi-Wheel Sharpening Station Plan
SN11916…$9.95
Metric Version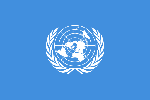 Learn more about our metric plans
No metric version of this plan is currently available.
Note: After your purchase, you will receive an email with instructions for logging in to download the plan.
Similar Woodsmith Plans
---