Adjustable Taper Ripping Jig
Three jigs in one. Cut long angle on a workpiece, perfect and consistent tapers, or rip a straight edge on rough-sawn lumber.
A built-in adjustment system allows you to remove the exact amount of material you need to form the desired "footprint" on the bottom end of the leg. Once the jig is adjusted, you can cut four identical tapers in a matter of minutes . And, with two simple hold-downs clamping a workpiece, you can make long, angled cuts safely and accurately. Finally, these same hold-downs can be used when ripping a straight edge on a piece of rough-sawn lumber.
What You Get:
4 pages of step-by-step instructions
30 full-color photos and illustrations
Step-by-step instructions for using the jig
Standard Version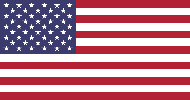 Learn more about our standard plans
Adjustable Taper Ripping Jig Plan
SN03306…$7.95
Metric Version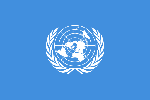 Learn more about our metric plans
No metric version of this plan is currently available.
Note: After your purchase, you will receive an email with instructions for logging in to download the plan.
Similar Woodsmith Plans
---