Woodworking Drill Press Table
An adjustable fence, versatile clamping options, and a built-in dust collection system make this table a great upgrade.
A drill press can deliver precisely placed and perfectly straight holes. But the standard, cast iron table won't support anything but the smallest workpiece. Then, trying to clamp a workpiece in place can be a frustrating exercise. And you can forget about dust collection. The table and fence system you see here solves all these problems. It turns your drill press into a precision woodworking tool. One of the best features is dust collection. The fence and inserts work together to funnel most of the dust away through a hidden chute. (This is especially handy when using a drum sander.) Clamping a workpiece couldn't be easier. You can use the T-track to install hold-downs. And the large, open slots in the table make it easy to reach any size workpiece with a standard bar clamp. The final touch is a storage drawer. It's just one more reason this project is worth building.
What you get:
15 pages of step-by-step instructions
49 full-color photos and illustrations
Materials list and cutting diagram
Full-sized patters for inserts
Retail sources for project supplies
Standard Version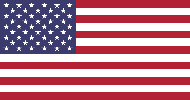 Learn more about our standard plans
Woodworking Drill Press Table Plan
SN09418…$12.95
Metric Version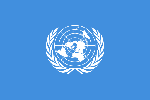 Learn more about our metric plans
No metric version of this plan is currently available.
Note: After your purchase, you will receive an email with instructions for logging in to download the plan.
Similar Woodsmith Plans
---