4-in-1 Box Building Sled
A basic sled and a few add-ons create a versatile jig for common box-making tasks.
Since box parts are often small, jigs and sleds can safely and accurately perform a variety of tasks from crosscutting and mitering to cutting box joints and slots for decorative keys. This sled takes that concept one step further by combining the functions of four jigs into one design. The key is a simple sled that performs a few basic chores. From there, you attach a couple of handy add-ons to tackle joinery.
What You Get:
7 pages of step-by-step instructions.
27 full-color photos and illustrations.
Retail sources for hardware and supplies. Materials list
Shop-tested guarantee from Woodsmith magazine
Standard Version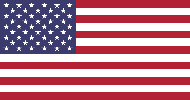 Learn more about our standard plans
4-in-1 Box Building Sled Plan
SN12512…$7.95
Metric Version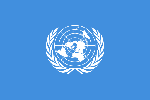 Learn more about our metric plans
No metric version of this plan is currently available.
Note: After your purchase, you will receive an email with instructions for logging in to download the plan.
Similar Woodsmith Plans
---