Shop Marking Knife
Get a better grip on your layouts with this shop-made handle for your marking knife.
Japanese-style marking knives have right or left beveled edges and steep angles, giving them a really sharp point — perfect for accuracy. However, one drawback is that they don't come with handles, so they're awkward to hold onto. To solve this problem, I made handles to give me better control when I use them. The blade is sandwiched between two wood blanks. The copper rings, or ferrules, on the ends not only help hold it together, but give the project the look of a traditional Japanese woodworking tool. A set screw holds the blade in the handle. It grips the blade firmly, yet allows you to easily change blades or remove the blade for sharpening. In addition, you can flip the blade around and slide the beveled end of the blade into the handle when you're not using the knife.
What You Get:
Unlimited access to this Video Plan — a full episode of the Woodsmith Shop TV Show!
5 pages of step-by-step instructions
More than 20 full-color photos and illustrations
Retail sources for hardware and supplies
Shop-tested guarantee from the editors of Woodsmith and ShopNotes magazines

Standard Version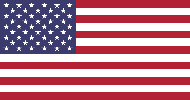 Learn more about our standard plans
Shop Marking Knife Plan
SN08324…$12.95
Metric Version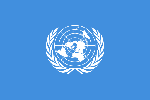 Learn more about our metric plans
No metric version of this plan is currently available.
Note: After your purchase, you will receive an email with instructions for logging in to download the plan.
Similar Woodsmith Plans
---