Adjustable Box Joint Jig
Perfect box joints every time? With this fully adjustable table saw jig, now it's possible.
Accuracy — that's the key to success for just about any jig, but particularly for a box joint jig. So the challenge was to come up with a design that eliminated as many variables as possible that could reduce accuracy. The solution was to "build in" the accuracy right from the start. Take the runner system, for example. Most box joint jigs are simply attached to a miter gauge. And if there's any slop in your miter gauge bar, it can throw off the accuracy of the jig. But instead of using a miter gauge, this jig fits directly into the miter gauge slots of your table saw. The sides of the jig serve as runners. And since the jig travels in both slots, there isn't any chance of racking.
What you get:
6 pages of step-by-step instructions
40 full-color photos, illustration and exploded views
Instructions for using the jig to make perfect joints
Shop-tested guarantee from Woodsmith and ShopNotes magazines
Standard Version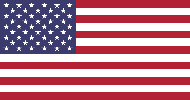 Learn more about our standard plans
Adjustable Box Joint Jig Plan
SN06206…$7.95
Metric Version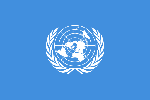 Learn more about our metric plans
No metric version of this plan is currently available.
Note: After your purchase, you will receive an email with instructions for logging in to download the plan.
Similar Woodsmith Plans
---