Quick and Easy Drill Press Table
A drill press is a staple in the shop. Upgrade yours with this quick and easy drill press table.
The tables that come with most drill presses might be fine for metalworking. But for woodworking, they just don't cut it. To start with, they're usually way too small. The only provision for attaching a fence is a few diagonal slots in the table, which makes adjusting the fence a chore. And even though most drill press tables have a small hole in the center for drill bit clearance, the hole isn't usually large enough to accommodate sanding drums or really big bits. So what's the solution? Building your own table.
What You Get:
2 pages of step-by-step instructions
Full-color photos, illustrations and exploded views
Standard Version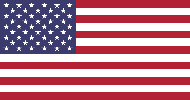 Learn more about our standard plans
Quick and Easy Drill Press Table Plan
SN12904…$0.00
Metric Version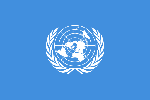 Learn more about our metric plans
No metric version of this plan is currently available.
Note: After your purchase, you will receive an email with instructions for logging in to download the plan.
Similar Woodsmith Plans
---