Traditional Scratch Stock
Create custom profiles with this heirloom tool that you can build in a weekend.
While a router is the first tool many woodworkers think of for creating a profile on a workpiece, there's another tool that's perfect (and in some ways better) for the job — a scratch stock. This traditional tool uses a thin steel cutter to shape a profile using a scraping motion. This high-angle cut produces a smooth surface. In addition, a scratch stock can make details that are more intricate than those on router bits. Finally, you can make your own cutters to match unique profiles or existing moldings. Building the scratch stock shown here is a good way to use a special piece of highly figured wood. And it only takes a few hours to make.
What You Get:
8 pages of step-by-step instructions
25 full-color photos, illustrations and exploded views
Full-size patterns
Retail sources for hardware and supplies
Standard Version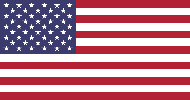 Learn more about our standard plans
Traditional Scratch Stock Plan
SN11912…$9.95
Metric Version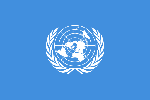 Learn more about our metric plans
No metric version of this plan is currently available.
Note: After your purchase, you will receive an email with instructions for logging in to download the plan.
Similar Woodsmith Plans
---