Sliding Carriage Panel Saw
It's the hassle-free way to cut plywood. And it has features that will save you time and money.
An easy way to break down sheets of plywood is on a panel saw. The trouble is, these saws can cost a thousand dollars or more, and most panel saws take up a lot of wall space. But this panel saw solves both of these problems. First of all, you'll save a lot of money by building the saw yourself. And second, once the sheet of plywood is in place, it never moves. Instead, a sliding carriage guides the circular saw so you can make both rip and crosscuts accurately.
What you get:
13 pages of step-by-step instructions
More than 50 full-color photos, illustrations and exploded views
Shop tips & techniques
Project supply sources
Materials list
Standard Version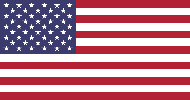 Learn more about our standard plans
Sliding Carriage Panel Saw Plan
SN08816…$12.95
Metric Version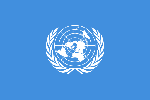 Learn more about our metric plans
No metric version of this plan is currently available.
Note: After your purchase, you will receive an email with instructions for logging in to download the plan.
Similar Woodsmith Plans
---