Shaping & Smoothing Station
This shop-built power tool is an all-in-one solution for sanding, shaping, and smoothing tasks. Best of all, construction is fast and easy.
The combination sanding machine you see here unites the function of several tools into a compact benchtop unit. The key to its versatility is its simple design. A motor in the back drives a double-ended shaft up front. The shaft accepts a wide range of attachments. One unique feature is that the motor and shaft assembly can slide forward on the base. This creates more free space around the front end for sanding large and complex-shaped parts. The machine is mostly constructed from laminated plywood assemblies that are durable and quick to make. The result is a low-cost, versatile tool.
What you get:
9 pages of step-by-step instructions
More than 40 full-color exploded views, photos and illustrations
Materials list and cutting diagram
Retail sources for hardware and supplies
Standard Version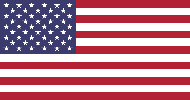 Learn more about our standard plans
Shaping & Smoothing Station Plan
WS22434…$9.95
Metric Version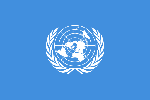 Learn more about our metric plans
No metric version of this plan is currently available.
Note: After your purchase, you will receive an email with instructions for logging in to download the plan.
Similar Woodsmith Plans
---