Mini-Lathe Stand
Supersize your mini-lathe with this all-in-one lathe stand and workcenter.
A mini-lathe packs some pretty serious turning capability into a tiny package. But just because they are small doesn't mean that you can set your mini-lathe up on a wimpy, lightweight stand. Just like a full-size lathe, a mini-lathe needs a stand that is heavy and rigid enough to absorb vibrations. The lathe stand shown here certainly meets those criteria, but it also offers a lot more. The top is extra large to give you room for a grinder or a bed extension. A large drawer provides plenty of space for lathe accessories. And a pair of specialized tool drawers keep all your turning tools ready to go at a moment's notice. A couple of shelves offer a place to keep turning blanks and other supplies. And to top it all off, this stand is mobile — which is especially convenient if you have a "mini"-shop to match your lathe.
What You Get:
12 pages of detailed how-to instructions ensure your success
50 full-color photos, illustration and exploded views
Cutting diagrams and materials list
Retail sources for project supples
Standard Version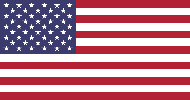 Learn more about our standard plans
Mini-Lathe Stand Plan
SN06714…$12.95
Metric Version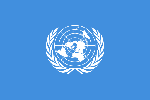 Learn more about our metric plans
No metric version of this plan is currently available.
Note: After your purchase, you will receive an email with instructions for logging in to download the plan.
Similar Woodsmith Plans
---