Scissor-Lift Workbench
With this multi-use, compact workbench, you can raise any project to a comfortable working height easily and safely.
Scissor-lift carts are useful in any workshop for loading, moving, and unloading heavy items. But recently we decided to take the cart to the next level and make it even more useful by adding an auxiliary top. The mechanical advantage provided by the hydraulic cylinder is incredibly convenient. But by adding the additional workbench (complete with vise, tool tray, and magnetic tool holder) it's easy to turn a one dimensional cart into a must-have, multi-use workhorse. The hollow-body design and dust port allow it to also function as a downdraft sanding table. Best of all, building this workbench won't take you more than a couple of pleasant days in the shop.
What you get:
10 pages of step-by-step instructions
More than 40 full-color exploded views, photos and illustrations
Shop-tested tips and techniques insure your success
Cutting diagram. Materials list. Retail sources for project hardware
Standard Version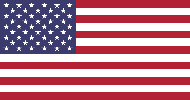 Learn more about our standard plans
Scissor-Lift Workbench Plan
WS21720…$9.95
Metric Version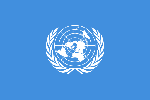 Learn more about our metric plans
No metric version of this plan is currently available.
Note: After your purchase, you will receive an email with instructions for logging in to download the plan.
Similar Woodsmith Plans
---