Locking Rabbet Jig
Take a weekend to build this jig and you'll be rewarded with easy-to-cut drawer joints.
We use locking rabbet joints quite often when building drawers. But setting up to cut a tight-fitting joint can be a tedious, frustrating process. The location and size of the dadoes and tongues have to be perfect. This jig eliminates the guesswork and allows you to cut a snug joint in a snap. Using a pair of flip-up stops and a tall, adjustable fence, the jig lets you make all the cuts with one setup. A few test cuts are all you need before you're ready to cut all the workpieces in "production mode." Just a few easy steps and you're done. We include specifics on using the jig to cut four variations of the joints.
What You Get:
9 pages of detailed step-by-step instructions
35 full-color photos, illustrations and exploded views
Shop-tested tips and techniques
Materials list and cutting diagram
Retail sources for hardware and supplies
A standard and metric version of this plan is available. Please select the version of this plan that you would like to purchase.
Standard Version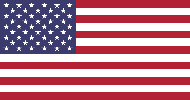 Learn more about our standard plans
Locking Rabbet Jig Plan
SN11344…$9.95
Metric Version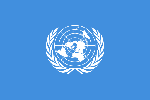 Learn more about our metric plans
Locking Rabbet Jig Plan
SN11344M…$9.95
Note: After your purchase, you will receive an email with instructions for logging in to download the plan.
Similar Woodsmith Plans
---