Sliding Saw Table
Take the guesswork out of making square cuts on large panels with this must-have table saw add-on.
Sliding tables are usually found on large, industrial table saws used for panel-cutting. And there's a good reason for that. A sliding table guarantees precision cuts, particularly on wide panels. With the sliding table shown here, you can upgrade your ordinary table saw to make square crosscuts every time. The table replaces a wing on your saw's table. You may have to shorten or move the fence rails, but this modification is worth it. The sliding table has the capacity to crosscut a 30"-wide panel with ease. The fence automatically registers square to the blade when installed and can be easily removed. This fence also features a side support to help when crosscutting long stock. If you've been looking to improve the accuracy and capacity of your table saw, this sliding table is the perfect project.
What you get:
9 pages of step-by-step instructions
30 full-color illustrations, photos and exploded views
Includes two-page plan for an outrigger support
Cutting diagram. Materials list
Retail sources for project supplies
Standard Version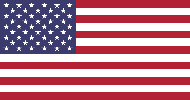 Learn more about our standard plans
Sliding Saw Table Plan
SN13816…$12.95
Metric Version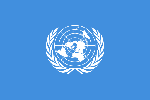 Learn more about our metric plans
No metric version of this plan is currently available.
Note: After your purchase, you will receive an email with instructions for logging in to download the plan.
Similar Woodsmith Plans
---