High-Tech Tool Chest
This heavy-duty tool chest has lots of handy storage and great organization with an easy-to-build lightweight design.
It seems like every tool chest we've ever had was too heavy to move around once it was loaded up with tools. Well, that's not the case any more. With just a little "high-tech" aluminum riveted to some 1?4" plywood, I was able to build a lightweight chest that was portable and heavy-duty. Then, to keep everything organized, I added removable dividers, a sliding tray, and a pull-out bin. There's even a small rack inside to provide quick access to often-used tools. And you can arrange these accessories any way you want to suit your needs.
What You Get:
10 pages of step-by-step instructions
More than 30 full-color photos, illustrations and exploded views
Shop-tested tips and techniques for working with aluminum
Cutting diagrams, materials lists, and retail sources for project supplies
Standard Version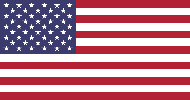 Learn more about our standard plans
High-Tech Tool Chest Plan
SN09516…$7.95
Metric Version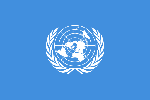 Learn more about our metric plans
No metric version of this plan is currently available.
Note: After your purchase, you will receive an email with instructions for logging in to download the plan.
Similar Woodsmith Plans
---