Traditional Workbench
This bench has all the classic features you've come to expect. But modern techniques make building it a snap.
A good workbench has three attributes. First, it's sturdy enough to take a pounding, literally. Second, the top provides enough worksurface to accommodate all the tools and materials needed for the job at hand. And finally, securing a workpiece on the bench is quick, easy, and foolproof. This workbench passes the test and then some.
What you get:
15 pages of step-by-step instructions.
More than 50 full-color photos and illustrations.
A design option for replacing the solid-wood top with a less expensive MDF top.
A standard and metric version of this plan is available. Please select the version of this plan that you would like to purchase.
Standard Version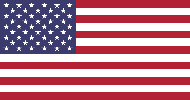 Learn more about our standard plans
Traditional Workbench Plan
WS17320…$12.95
Metric Version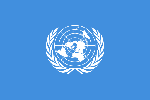 Learn more about our metric plans
Traditional Workbench Plan
WS17320M…$12.95
Note: After your purchase, you will receive an email with instructions for logging in to download the plan.
Similar Woodsmith Plans
---