Sharpening Stone Storage Box
These sharp-looking boxes provide protection for your stones while keeping them handy whenever you need them.
If you use sharpening stones frequently, it's important to keep them close at hand. The problem is, if you leave them out, they can get damaged or broken. The solution is a simple box to keep them safe. These handy boxes are easy to build from just a couple of pieces of scrap wood. What's interesting about the design is that a portion of the inside of the lid and base workpieces have been hollowed out to hold the sharpening stone.
What You Get:
7 pages of step-by-step instructions
More than 20 full-color photos, illustrations and exploded views
Includes plans for six design options
Retail sources for materials and supplies
Standard Version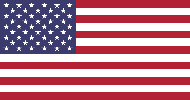 Learn more about our standard plans
Sharpening Stone Storage Box Plan
SN10542…$7.95
Metric Version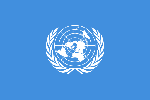 Learn more about our metric plans
No metric version of this plan is currently available.
Note: After your purchase, you will receive an email with instructions for logging in to download the plan.
Similar Woodsmith Plans
---