Curved Tray Centerpiece
Whether it's built as a gift project or for your own home, this gently sweeping curved tray is sure to look great with any decor.
Building small projects for decoration around the home can be quite satisfying. Consider this little weekend project idea: It's perfect as part of a holiday display, or it can be arranged with candles and glass beads. Either way, it's sure to be a hit when entertaining. And it won't take a huge time commitment to complete. At first glance, the tray appears to be "carved" from one solid piece of thick stock. But actually, we came up with a clever way to cut out the three parts for the tray from one 12/4 blank of white oak, shaped each section and then glued them back together. The finished product is sure to leave your guests wondering how you made it!
What You Get:
8 pages of step-by-step instructions
25 full-color photos, illustrations and exploded views
Tips and techniques from our shop
Patterns for the curved parts
Project sources
Standard Version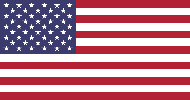 Learn more about our standard plans
Curved Tray Centerpiece Plan
WS21618…$9.95
Metric Version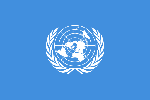 Learn more about our metric plans
No metric version of this plan is currently available.
Note: After your purchase, you will receive an email with instructions for logging in to download the plan.
Similar Woodsmith Plans
---