Metal Inlay Box
This box is an eye-catching project all on its own, but the metal inlay pattern on the lid makes it even better.
Making a box offers a good break from typical woodworking. Boxes require a small investment in materials — often from your scrap bin. And in a short time, you have a great-looking keepsake. However, a box isn't short on woodworking challenges. In fact, a box invites close inspection. So it pays to focus on the details, and this Craftsman-style box has plenty of details. Corner posts give it a solid stance. And a few bevels and curves keep it from looking too blocky. But it's the inlaid top that draws your attention. We used thin metal pieces to make up the pattern and we include all the step-by-step instructions to ensure it turns out great.
What You Get:
8 pages of step-by-step instructions
More than 40 full-color exploded views, photos and illustrations
Includes shop-tested inlay technique to ensure your success
Three full-size patterns for the top inlay
Cutting diagram and materials list
Retail sources for project supplies
Standard Version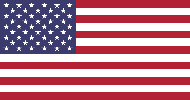 Learn more about our standard plans
Metal Inlay Box Plan
WS22016…$12.95
Metric Version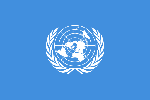 Learn more about our metric plans
No metric version of this plan is currently available.
Note: After your purchase, you will receive an email with instructions for logging in to download the plan.
Similar Woodsmith Plans
---