Curved-Door Jewelry Chest
This project will test your woodworking skills and give you an opportunity to learn a few new techniques.
There aren't many gifts that will put a smile on the face of the recipient like a hand-made jewelry chest. And since it's such a personal gift that will last a lifetime, it will always remind the owner of the craftsmanship and thought that went into building it. For the bulk of the jewelry chest you'll use pretty straightforward woodworking techniques. But it's the curved doors that really grab your attention. And they'll give you an opportunity to try out a special bending plywood to form the doors. If you've never attempted bending wood before, this project is a great chance to give it a try.
What You Get:
18 pages of step-by-step instructions
More than 100 full-color photos, illustrations, and exploded views
Bonus two-page wood bending technique article ensures your success
Three-page article on lining the jewlery chest
Cutting diagram. Materials list. Sources for project supplies
A standard and metric version of this plan is available. Please select the version of this plan that you would like to purchase.
Standard Version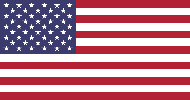 Learn more about our standard plans
Curved-Door Jewelry Chest Plan
WS19734…$12.95
Metric Version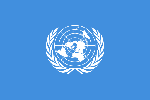 Learn more about our metric plans
Curved-Door Jewelry Chest Plan
WS19734M…$12.95
Note: After your purchase, you will receive an email with instructions for logging in to download the plan.
Similar Woodsmith Plans
---