Scalloped-Lid Box
The unique lid on this box looks like an optical illusion at first glance. The key to building it starts with a single router bit.
The first thing most people notice about this box is the distinctive lid panel. It appears to be hand carved from a solid blank. But it's actually the product of several glued-up strips that are shaped before assembly. Most of the shaping takes place at the router table. Moving past the stylish lid, the next unexpected thing you'll notice is that there doesn't appear to be any way to open it. The lid is slightly recessed within the framework of the box and looks to be "floating" in the opening with no visible handle or hinges. A light push on the front of the lid activates a spring-loaded latch inside. A pair of hidden hinge pins recessed in the box sides and lid complete the illusion.
What You Get:
8 pages of step-by-step instructions
57 full-color photos and illustrations and exploded views
Cutting diagram and materials list
Retail sources for project supplies
A standard and metric version of this plan is available. Please select the version of this plan that you would like to purchase.
Standard Version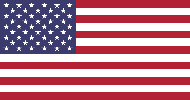 Learn more about our standard plans
Scalloped-Lid Box Plan
WS23018…$9.95
Metric Version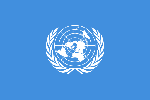 Learn more about our metric plans
Scalloped-Lid Box Plan
WS23018M…$9.95
Note: After your purchase, you will receive an email with instructions for logging in to download the plan.
Similar Woodsmith Plans
---