Bench Rail
Turn any workbench into a multipurpose workstation with this versatile rail system.
This dual-rail system attaches to any workbench and adds a lot of functionality without a lot of time or material. First, grooves in the pair of rails accommodate sliding accessories. These include dog blocks to clamp a workpiece, and tool anchors used to attach tools like a bench vise or miter saw. And speaking of a miter saw, the rail system also features a pair of support blocks for holding long workpieces.The bottom line is, you can turn an ordinary bench into a multipurpose workspace.
What You Get:
7 pages of step-by-step instructions
30 full-color photos, illustrations and exploded views
Detailed shop-proven tips and techniques. Materials list. Project sources
Standard Version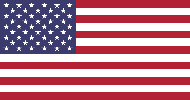 Learn more about our standard plans
Bench Rail Plan
SN13616…$9.95
Metric Version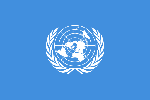 Learn more about our metric plans
No metric version of this plan is currently available.
Note: After your purchase, you will receive an email with instructions for logging in to download the plan.
Similar Woodsmith Plans
---