Adjustable Tenoning Jig
Cutting precise tenons with perfectly smooth cheeks is a snap with this easy-to-build table saw jig.
A strong mortise and tenon joint depends on a snug-fitting tenon with smooth glue surfaces. The trouble is, tenons cut with a dado blade or a band saw require a little further work to attain a smooth face. But with this jig, you can cut ready-to-glue tenons. The fence and integrated clamp combine to give a rock-solid grip on the workpiece. And the micro-adjuster allows you to dial in the cut for a perfect fit.
What you get:
7 pages of step-by-step instructions
27 full-color photos and illustrations
Retail sources for hardware and supplies
Shop-tested guarantee from Woodsmith magazine
A standard and metric version of this plan is available. Please select the version of this plan that you would like to purchase.
Standard Version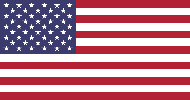 Learn more about our standard plans
Adjustable Tenoning Jig Plan
SN12612…$9.95
Metric Version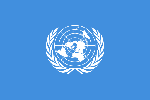 Learn more about our metric plans
Adjustable Tenoning Jig Plan
SN12612M…$9.95
Note: After your purchase, you will receive an email with instructions for logging in to download the plan.
Similar Woodsmith Plans
---