4-in-1 Belt Sander
Grinding, sharpening, shaping, and sanding — this easy-to-build machine does it all.
This shop-made belt sander is a great solution for a wide variety of jobs working with metal and wood. The best feature of the belt sander is its simplicity. A 1/3-HP motor drives the 2" x 36" abrasive belt around two wheels. A built-in tracking adjustment and automatic tensioning keep the belt in line. And belt changes take about ten seconds. What more could you want?
What You Get:
12 pages of step-by-step instructions
40 full-color photos and illustrations
Tips and techniques from our shop for worry-free construction and assembly
Retail sources for hardware and supplies
Shop-tested guarantee from Woodsmith
Standard Version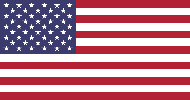 Learn more about our standard plans
4-in-1 Belt Sander Plan
SN12632…$12.95
Metric Version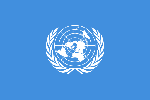 Learn more about our metric plans
No metric version of this plan is currently available.
Note: After your purchase, you will receive an email with instructions for logging in to download the plan.
Similar Woodsmith Plans
---