Heirloom Calipers & Dividers Set
With some simple tools and a little time, you can build a complete set of quality layout tools.
All it takes is some basic tools you probably already have: a hacksaw, a few files, and a drill press. Cutting, filing, and drilling the steel blanks isn't a big deal. And some final polishing with sandpaper gives them a nice, satin finish. To connect the two legs so they hold their set position, some traditional tools use a threaded rod with a knurled nut. Others use a simple wingnut to tighten the legs of the tool. This design uses a simple, but effective technique: a friction joint. A pair of disc springs and a simple brass rivet apply just the right amount of pressure to keep the legs from slipping. It works beautifully.
What you get:
9 pages of step-by-step instructions
More than 30 full-color photos, illustrations and exploded views
Shop-tested tips for working with metal ensure you success
Materials list
Retail sources for project supplies
Standard Version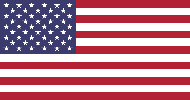 Learn more about our standard plans
Heirloom Calipers & Dividers Set Plan
SN10516…$9.95
Metric Version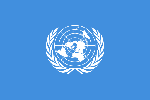 Learn more about our metric plans
No metric version of this plan is currently available.
Note: After your purchase, you will receive an email with instructions for logging in to download the plan.
Similar Woodsmith Plans
---