Ultimate Router Table
This router table might be the best one you'll ever build... it's got storage, a dust collection system, and a micro-adjust fence.
This router table combines all the features you want in a router table. The large, thick top is equipped with a miter track for holding jigs and other accessories. The fence slides in a T-track and has a micro-adjust feature for precision cuts. The fence also plays a key part in the built-in dust collection system. The stout base adds ample storage and casters make it easy to move around your shop. Finally, it's made from inexpensive MDF, so this router table won't cost you much to build.
What you get:
17 pages of step-by-step instructions
More than 90 full-color photos and illustrations
Retail sources for hardware and supplies. Cutting diagram. Materials list
Shop-tested guarantee from Woodsmith magazine
Standard Version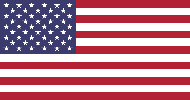 Learn more about our standard plans
Ultimate Router Table Plan
SN10018…$12.95
Metric Version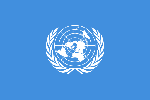 Learn more about our metric plans
No metric version of this plan is currently available.
Note: After your purchase, you will receive an email with instructions for logging in to download the plan.
Similar Woodsmith Plans
---