Ultimate Rocking Horse
You're sure to light up a child's face when you present them with this amazing and whimsical rocking horse.
There's no children's toy more iconic than the wood rocking horse. It's the one toy that most children will remember well into their adulthood. I have great memories of the hours spent on my simple store-bought horse, pretending to ride the range and herd cattle. But our version here is nothing like what I had as a youngster. One of the first things you'll notice about this rocking horse is the unique rocking mechanism the horse body is mounted on. Instead of a couple of simple rockers, our horse sits atop an arched support that glides back-and-forth with the aid of a couple bent-steel rods. And all of this is fixed to a solid framework to provide exceptional strength and stability. The other thing that stands out is the rugged beefiness of the horse's body. This rock-solid design will hold up to the roughest abuse your little cowboy or cowgirl can dish out.
What you get in the Ultimate Rocking Horse plan:
14 pages of step-by-step instructions
Over 90 full-color photos and illustrations and exploded views
Cutting diagram and materials list
Full-size patterns
Standard Version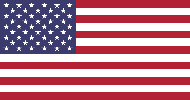 Learn more about our standard plans
Ultimate Rocking Horse Plan
WS23940…$15.95
Metric Version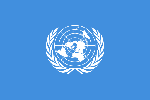 Learn more about our metric plans
No metric version of this plan is currently available.
Note: After your purchase, you will receive an email with instructions for logging in to download the plan.
Similar Woodsmith Plans
---