Trifold Drill Bit Index
Store your most-used drill bits in style with this modern take on a classic storage device.
A few of us around the Woodsmith shop have a fondness for antique tools. There's a certain charm about the styling and utility of these old-time classics. When our managing editor, Vince, brought in an antique drill bit index, it inspired the design for the one shown here. The triangular index provides a stable platform for your most commonly used bits during use. For storage, the index folds up into a compact unit. The three sides pivot on pins made from brass rods. Each side of the index is unique in shape so that all three sides nest together when collapsed. The two free ends butt together when expanded.
What you get:
12 pages of step-by-step instructions
More than 40 full-color exploded views, photos and illustrations
Shop-tested tips and techniques insure your success
Cutting diagram. Materials list. Retail sources for project hardware
Standard Version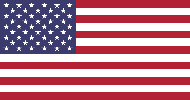 Learn more about our standard plans
Trifold Drill Bit Index Plan
WS21822…$12.95
Metric Version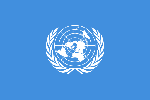 Learn more about our metric plans
No metric version of this plan is currently available.
Note: After your purchase, you will receive an email with instructions for logging in to download the plan.
Similar Woodsmith Plans
---