Swivel Vise
Position a workpiece exactly where you need it with this versatile vise. The quick-change design allows for mounting multiple accessories.
Having the ability to quickly rotate and position a workpiece is a huge advantage when performing certain tasks. However, finding the workbench space to permanently mount a tool that may not be used all the time isn't the best use of space. The shop-built vise shown here is the perfect solution. This vise can be temporarily mounted to a workbench using existing dog holes and easily removed when not needed. But the genius of this vise is the use of a standard hitch ball between the vise jaws that gives you complete adjustability on two axes. Simply release the handle to rotate and tilt the workpiece to the position needed.
What You Get:
7 pages of step-by-step instructions
More than 30 full-color exploded views, photos and illustrations
Cutting diagram. Materials list. Project sources
Standard Version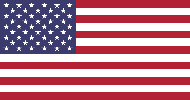 Learn more about our standard plans
Swivel Vise Plan
WS21924…$12.95
Metric Version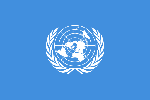 Learn more about our metric plans
No metric version of this plan is currently available.
Note: After your purchase, you will receive an email with instructions for logging in to download the plan.
Similar Woodsmith Plans
---