Step-Back Cupboard
A rustic-style piece of furniture like this cupboard can add personality, plenty of storage, and a classic feeling of comfort to any room.
Simple, country-style furniture has an unpretentious charm that's attractive and comforting in these complicated times. This classic step-back cupboard hits that mark square on. As you can clearly see, the ornamentation on this piece is simple and subtle — nothing the least bit fussy. And the practical uses for the cupboard are unmistakable. The closed lower section is deep to provide lots of hidden storage, and the shelves in the upper section create a display space.
What you get
Unlimited access to this Video Plan — a full episode of the Woodsmith Shop TV Show!
11 pages of step-by-step instructions.
More than 80 full-color photos and illustrations.
Special sections on cutting the molding and making the sawtooth supports.
Standard Version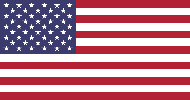 Learn more about our standard plans
Step-Back Cupboard Plan
WS19534…$12.95
Metric Version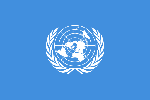 Learn more about our metric plans
No metric version of this plan is currently available.
Note: After your purchase, you will receive an email with instructions for logging in to download the plan.
Similar Woodsmith Plans
---