Mudroom Storage Set
This set of mudroom organizer projects gets its unique and customizable style from unlikely materials: ordinary plumbing pipes and fittings.
When you walk through the plumbing supply section at your local home center, you probably don't have furniture and storage projects on your mind. But the metal pipes and plumbing fittings that you can find there have proven to be sturdy and attractive building materials for this unique set of mudroom organizer projects. We designed a sleek shelf unit, a bench, and a coat rack that you can assemble with readily available pipes and fittings. The pieces have a surprisingly versatile style that would look great in almost any space. Build just one of the projects or all three of them to suit your home's storage and space needs. You can further customize the mudroom organizer projects by painting the pipes and fittings in a color that coordinates with your space. For example, you could pick metallic paint to match your door hardware and light fixtures, or a bright, eye-catching color to make a bold statement.
What you get:
6 pages of step-by-step instructions
15 full-color photos, illustrations and exploded view
Retail sources for hardware and supplies
Standard Version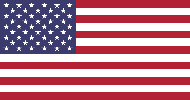 Learn more about our standard plans
Mudroom Storage Set Plan
MH00620…$7.95
Metric Version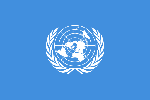 Learn more about our metric plans
No metric version of this plan is currently available.
Note: After your purchase, you will receive an email with instructions for logging in to download the plan.
Similar Woodsmith Plans
---