Shop-Built Cleanup Center
Keep your cleaning supplies close at hand with this heavy-duty storage center.
This wall-mounted cleanup center is sure to help keep your shop in squeaky clean shape. First of all, it hangs on the wall, freeing up valuable benchtop and drawer space. Second, there's enough room to fit a variety of cans, spray bottles, and other cleaning supplies. And, third, there are a couple of customized compartments for a box of shop rags and a roll of paper towels. Perhaps the best feature of all: it's sized to hold a roll of craft paper that can help protect your work surface.
What you get:
6 pages of step-by-step instructions
17 full-color photos and illustrations
Materials list
Standard Version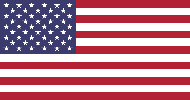 Learn more about our standard plans
Shop-Built Cleanup Center Plan
SN09230…$7.95
Metric Version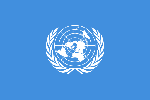 Learn more about our metric plans
No metric version of this plan is currently available.
Note: After your purchase, you will receive an email with instructions for logging in to download the plan.
Similar Woodsmith Plans
---