Domed-Top Steamer Trunk
Practical storage space combines with a stylish, custom design in this adaptation of a well-known classic traveling companion.
In the era of steamship and train travel, no self-respecting traveler would dare venture abroad without a fashionable, rugged trunk to safely store their possessions and wardrobe. However, as transportation evolved to modern automobiles and air travel — making way for the more transportable suitcase — most trunks found a new home tucked away in the attic storing family treasures. But because of their beauty and considerable size, many of these trunks are finding a second life serving as decorative storage solutions. That was the inspiration for the version you see here. This trunk is not only attractive, but it also provides lots of storage in its main compartment. In addition, a removable "till" with dovetail joinery offers up the perfect place to store smaller items that are easily accessible.
What you get:
19 pages of shop-tested tips and techniques
More than 100 full-color photos and illustrations and exploded views
Cutting diagram and materials list
Includes a technique article on making handcut dovetails
Includes a technique article on making precision stopped cuts
Retail sources for project hardware and supplies
A standard and metric version of this plan is available. Please select the version of this plan that you would like to purchase.
Standard Version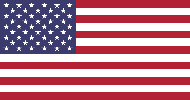 Learn more about our standard plans
Domed-Top Steamer Trunk Plan
WS22742…$12.95
Metric Version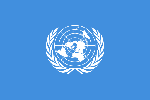 Learn more about our metric plans
Domed-Top Steamer Trunk Plan
WS22742M…$12.95
Note: After your purchase, you will receive an email with instructions for logging in to download the plan.
Similar Woodsmith Plans
---