Roll-Top Chisel Case
The solid-wood construction of this chisel case not only protects and organizes your chisels, but is also a handsome addition to your shop.
When it comes to woodworking, most woodworkers put themselves in a category of either using hand or power tools. But no matter what type of woodworker you consider yourself, a good set of bench chisels is a necessity in any shop. Often though, chisels tend to get buried on a cluttered bench. Or worse yet, roll off the bench and onto the floor. Keeping your chisels safe and clean is where this chisel case shines. The most distinguishing feature of this case is the tambour door. When closed, the door keeps dust and chips out and protects your chisels. The door slides in a track to reveal the storage area for the chisels. While the tambour door looks challenging to make, breaking it down into a few simple steps makes it much more approachable. The chisels rest in a pair of cradles that hold the butt of the handle and the blades. While we designed these cradles to hold four sizes of chisels, this configuration is easily customized for your brand and size of chisels.
What you get in the Roll-Top Chisel Case plan:
9 pages of step-by-step instructions
Over 50 full-color photos and illustrations and exploded views
Cutting diagram and materials list
Standard Version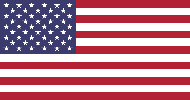 Learn more about our standard plans
Roll-Top Chisel Case Plan
WS23824…$9.95
Metric Version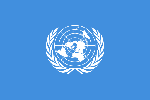 Learn more about our metric plans
No metric version of this plan is currently available.
Note: After your purchase, you will receive an email with instructions for logging in to download the plan.
Similar Woodsmith Plans
---