Router Table Storage Cabinet
Fill the unused space under your router table with a storage cabinet for all of your router bits and accessories.
I'm a big fan of my Kreg Precision Router Table. It has a spacious top for supporting large workpieces, and the adjustable legs mean that I can customize the table to comfortably fit my height. But the open space under the top always bothered me. In my small shop, wasting any space just isn't an option. My solution was to build this storage cabinet. It neatly slips into the opening between the router stand's legs and rests on the cross rails. And since the router table top overhangs in the rear, I let my cabinet run a little deep to take maximum advantage of this "dead" space.
What You Get:
10 pages of step-by-step instructions
Over 40 full-color photos and illustrations and exploded views
Cutting diagram and materials list
Standard Version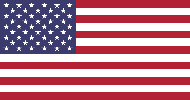 Learn more about our standard plans
Router Table Storage Cabinet Plan
WS23636…$9.95
Metric Version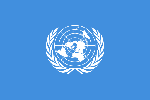 Learn more about our metric plans
No metric version of this plan is currently available.
Note: After your purchase, you will receive an email with instructions for logging in to download the plan.
Similar Woodsmith Plans
---