Great Garage Storage Racks
Using inexpensive materials, you can create a custom garage storage solution that mimics the look of high-end systems.
Many companies make high-style organization systems that are designed specifically to solve storage and work area problems, but these systems cost big bucks to install. We came up with a station that has the style of a custom system that costs thousands, but the final price tag for all the components is around $400. The secret is starting with store-bought steel racks. These are readily available at home centers, and they go together in minutes. Instead of leaving the racks open and cluttered, though, we enclosed them in a simple, stylish way. Then we outfitted the racks — and the rest of the garage — with a few accessories to complete our great garage system.
What You Get:
5 pages of step-by-step instructions
13 full-color photos, illustrations and detail views
Retail sources for hardware and supplies
Standard Version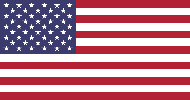 Learn more about our standard plans
Great Garage Storage Racks Plan
MH00332…$7.95
Metric Version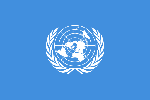 Learn more about our metric plans
No metric version of this plan is currently available.
Note: After your purchase, you will receive an email with instructions for logging in to download the plan.
Similar Woodsmith Plans
---