Roll-Around Finishing Center
This spray booth keeps your shop clean and helps you get the best finish possible.
Finishing in any shop without a dedicated room is a challenge — especially if you're spraying on a finish. Few of us have the luxury of a separate space just for finishing. That's why this finishing center is a perfect option for those who want to spray water-based paints and finishes in their shop. There's plenty of space for projects, with a roomy, three-sided compartment to contain overspray. Plus, to trap the overspray, it's pulled through woven fiberglass paint arrestor filters by a powerful blower motor which directs any odors outdoors. The finishing center also features overhead lighting, making it easy to see what you're doing. And a set of heavy-duty, locking swivel casters allow you to easily move it anywhere in the shop.
What you get:
15 pages of step-by-step instructions
More than 100 full-color photos, illustrations and exploded views
Includes full instructions to wire the blower and lights
Cutting diagram and materials list
Retail sources for hardware and supplies
Standard Version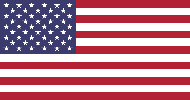 Learn more about our standard plans
Roll-Around Finishing Center Plan
SN11114…$15.95
Metric Version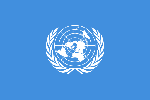 Learn more about our metric plans
No metric version of this plan is currently available.
Note: After your purchase, you will receive an email with instructions for logging in to download the plan.
Similar Woodsmith Plans
---